Have you tried South American wine yet?
There's no doubt about it that South American wines are becoming more and more popular every year. If you've not explored some of the fantastic wines that countries like Argentina and Chile produce then you are missing out on some seriously good wine. But where do you start when exploring South American wines?
What should you look out for from South America?
You can get a wide range of varieties of wine from South America. You can get classy Cabernet Sauvignons and marvellously mellow Merlots as well as some fruity Chardonnay and Pinot Noir, then there is Petit Verdot, Cabernet Franc, Tannat and Torrontes. But the 'Kings of the Hill' in the region have to be Malbec and Carménère.
Malbec is most closely associated with Argentina and Carménère is inextricably linked with Chile, and if you are looking to delve into South American wine for the first time then these are great places to start.
Malbec is often said to be a more 'rustic' version of Merlot, bursting with juiciness, some can be spicy, some smoky but always full of fruit ('fruit forward' as our American cousins like to put it). If you like Merlot or Shiraz then you'll probably very much enjoy a Malbec. Originally imported from France it is often said that Argentina 'saved' the Malbec grape at a time it had fallen out of favour in its native France. Argentina now leads production of the grape with well over 70% of all the Malbec vines in the world. Argentina reinvigorated Malbec as one of the top grapes of the world, often known as the 'noble' grapes. Now it grows in seven countries and continues to grow in popularity. Malbec vines relish altitude, in lower elevations the grapes struggle to produce the acidity they need to create great tasting and long lasting wine. Which is why Argentina is the place to be if you are a Malbec vine as many of the vineyards are situated around or above 1000 metres above sea level.
Then there is Chilean Carménère, it is an excellent choice if you prefer a dry, medium red along the line of a French Bordeaux. And there is a good reason for that, the grapes were originally imported from Bordeaux and these days Carménère grapes are almost exclusive to Chile. In fact, when originally imported to Chile Carménère was thought to be Merlot, it wasn't until the mid 90's that DNA testing proved that much of what was understood to be Chilean Merlot was in fact the much rarer Carménère grape. Chilean producers have not looked back since.
Most of Chile's wine growing is situated along 3 valleys, Maipo, Chacapoal and Colchagua, Carménère is grown extensively in all 3. If you are looking for the very best examples of this wine then look to the Peumo region within the Cachapoal Valley. Wines from Peumo have consistently rated amongst the very best Carménère, possibly because this region is one of the oldest wine producing areas in the country. Carménère wines from here are full-bodied with red berry aromas, tend to be higher in alcohol and can age particularly well. Sometimes up to 15 years.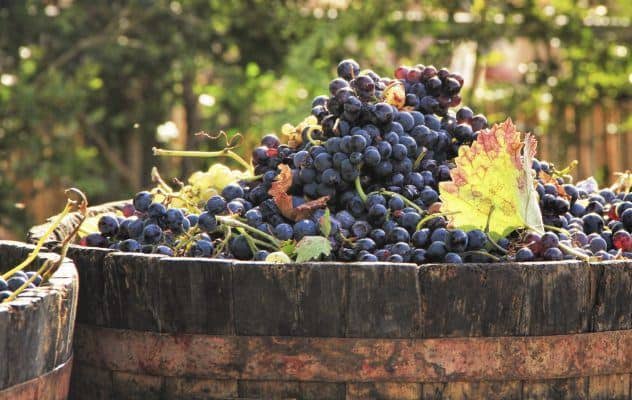 Why is South American wine so good?
Many people think that winemaking has only been going on in South America in the past 100 years or so but this is not the case. They are good at it because they have been doing it for an awful long time. Grapes were first introduced to the continent in the 15th century with wine being made from this time too. Therefore, the vineyards of Chile and Argentina have been established for a long time which has result in very stable and high quality yields. Over the past centuries, farming and wine-making techniques have improved too further fine tuning the quality of South American wine varieties.
To give you an idea about how big winemaking is in South America, Mendoza is the largest wine producing area of Argentina producing 70% of its wines. This region of the Andes has more vineyard space than both New Zealand and Australia and produces a staggering 1.1 billion litres of wine. This is thanks to its position high above sea level in a climate that is absolutely perfect for growing a wide variety of complex grapes.
Innovation and Tradition
There is also a groundswell of innovation in both Chile and Argentina, the current crop of winemakers are pushing forward with some of South Americas most innovative wine projects. But there is also a strong link to the past, with traditional methods co-existing happily with modern techniques.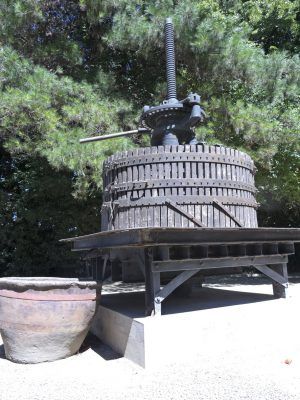 At Cousiño Macul in Chile, for example which is about as ancient as it gets by Chilean standards; founded in 1856 and is still being run by the founding family. It is home to the first vines ever planted in Chile in 1546 so you'd expect them to stick to the traditional but like many of the winemakers in the region they embrace modern winemaking techniques and are very good at mixing the old with the new.
A great example of how the South Americans are innovating is the current renaissance of Malbec, undoubtedly the 'Head Honcho' when it comes to Argentinian red, deep in Mendoza's Uco Valley, a new crop of small-batch Malbecs are forcing wine drinkers to reconsider the basic specification of Argentina's 'go to' wine. Whilst along the banks of the Río Negro in Patagonia, the relatively unknown Trousseau grape is being grown and turned into some world class wines, incidentally the Trousseau grape is sometimes know as 'Bastardo' locally which gives you an idea of the challenge! However it's not all sun worshipping varietals, to turn expectations of what is possible in South America completely on it's head, next to the coastline just south of Buenos Aires, generally acknowledged to be cool-climate grapes such as Chardonnay and Pinot Noir are being grown using the benefit of the cooling coastal breeze and turned into some amazing wines by the Trapiche Winery situated fewer than four miles from the Atlantic Ocean.
Value for money?
Lets face it we all want value for money. There are a number of reasons why many of this regions wines represent such great value for money when compared with wines from other areas of the world:
Reputation: As a 'new world' wine, South American wine doesn't quite yet have the reputation that wines from other parts of the world have, although this is rapidly changing. Therefore, producers often keep margins as low as possible to keep them competitively priced.
Production Costs: Production costs such as wages are traditionally lower in South America which means that these savings can be passed on to the consumer.
Marketing: With many of the grape varietals in South America not being grown in very many other parts of the world, there is always a mountain to climb in convincing the world that their wines are as good as they are. Keeping prices low is an excellent way of marketing them and bringing them to the consciousness of more and more people.
However, anything this good does not stay 'unknown' for long. Prices are on the rise and fortunately for us so is quality. There really are some excellent wines available right now from both Chile and Argentina so get on the bandwagon soon.
The rise of 'natural' wine production
They are particularly good at producing natural wine in South America, biodynamic practices were introduced more than 100 years ago to the region. The dry climate, relative low fertility of the soils and exceptional mountain water from the Andes mean producing organic or natural wines is easier here than in many other wine producing regions of the world. These methods of viniculture and production have been embraced across both Chile and Argentina. In fact in Argentina, its organic vineyards are all certified as such and cover an area of 2,500 hectares and it is very much on the rise.
A great example of a producer that has fully embraced the practices is the Emiliana Vineyard in the Colchagua Valley in Chile which has won awards for it's biodynamic/natural approach to making wine and subsequently won awards for it's wine and it is the largest biodynamic producer in South America. Take a look at their Coyam to see how good biodynamic wine can be.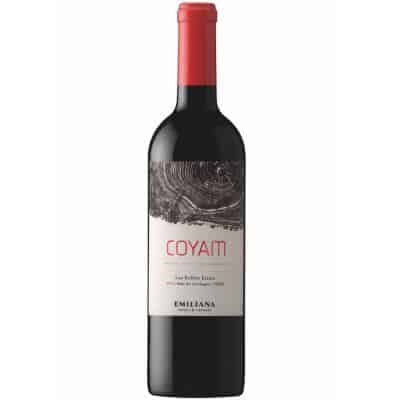 If you like your wine 'natural', low in sulphites, made with grapes grown from vines that are cultivated organically then South America offers many excellent choices.
There is no doubt that if you are not already aware of what South America has to offer then you need to get involved! You are seriously missing out on some quality wines. Seek out a good Malbec or Carménère for starters or if you are feeling adventurous, and we hope you are, why not try looking for a Torrontes, Cabernet Franc or a Petit Verdot? Great examples of all of these can be found at Inspiring Wines. There is a vast amount of choice and you can pick up some serious quality for not very much money. You'll wonder why you didn't do it sooner.
Here at Inspiring Wines we are always looking for innovative and exciting additions to our list and South America is a region we already have a serious soft spot for so expect lots of lovely new wines coming soon.
Dean Spencer – Director – Inspiring Wines
If you're ready to try some fabulous South American wine, take a look at Inspiring Wines right now, below is just a small selection of what we have to offer: