"Oh yes we do"…..In true panto style!
I now have to mention the 'C' word!
 There really is no getting away from it, unless of course you are actually 'getting away from it'… to the sun drenched beaches of Peurto Vallarta or some other such glorious destination. For us mere mortals, Christmas is but days away nurtured in the bosom of our respective families, trying as best we can to consume our 6000 calories as quickly as possible! And of course the 'party season' is in full swing so it's time to get the Iceland mini burgers out of the freezer and be ready for the neighbours to come around. Or maybe you've been charged with arranging the office Christmas 'drinks', at which many an office reputation will be made and very possibly lost. Whatever your particular 'nightmare before Christmas'  here at Inspiring Wines we thought it the prefect time to share our top suggestions for this festive season, so at least you'll have the wine sorted!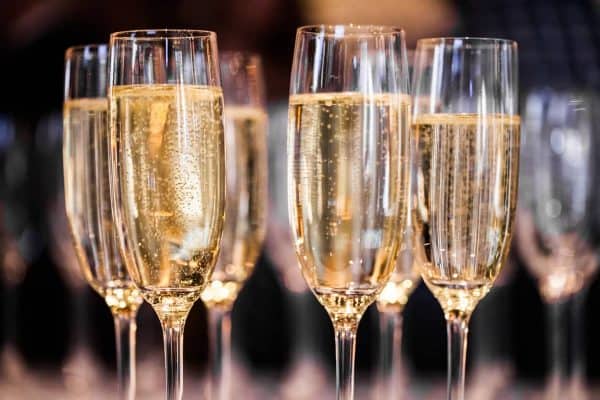 Sparkling Wine
We all love a bit of fizz at Christmas and whilst Classic Champagnes and Prosecco will be top of many lists why not expand your fizzy horizons and try either a Franciacorta or Durello both Italian beauties. The former made using méthode champenoise and can definitely give Champagne a run for it's money and the latter a proper Prosecco rival. The popularity of Franciacorta is rising so get on board early, before everyone is drinking it!
Party Wines

Christmas Lunch Wines
Choosing the right wine for the big day is always a tough choice, it's never easy to please everyone at the table but there are some stalwart choices that cover lots of bases. With turkey or goose there is a wide spectrum of wines that work really well and the key is to please the crowd not try to blind people with oenophilic science.
If a red is your bag lower tannins are better, if white, go for a grape with body like a Voignier, Garnacha or Viura or something with a bit of oak age, an
oaked Chardonnay
(yes Chardonnay! It's not the 80's any more…), cooler climate French Chard works better than the warmer climate choices or even a white Burgundy if you feel like pushing the boat out. Maybe a
Meursault
if you are feeling flush.
Pinot Noir works really well as can lighter Rioja's or even a Chianti, try the excellent 
Cloud Factory Pinot Noir
 from New Zealand or the beautifully balanced 
Valenciso Rioja Reserva
. We are massive fans of 
Vetiver Rioja Blanco 
 or for something a bit different why not try a dry Riesling like the elegant 
Turckheim Riesling Vieilles Vignes
 or the previously mentioned 
Rag & Bone Riesling
. If you are not a fan of the traditional bird and are having red meat instead you can't go far wrong with a trip to Portugal's Dão region and the fabulous 
Alianca Dão
 or if you fancy splashing out why not try a gorgeous
Margaux
or
Pommard
from our 
Premium Selection
Hopefully this have given you some inspiration to choose your festive wines, if you have any specific questions drop us a line we'd be happy to offer advice, on your wine selection that is, we can't help with gift suggestions for your Gran.
From us all here at Inspiring Wines we wish you a fabulous festive season.
Ho! Ho! Ho!
If you've enjoyed this post please share it with your friends