Foodies Christmas Festival – Great Food, Great Wine and Great Tinsel!
Inspiring Wines will be fully unleashing our Christmas Spirit at Tatton Park from 16th to 18th November at the wonderful Foodies Christmas Food & Drink Festival. An amazing indoor event held within the grounds of the beautiful Tatton Park in Cheshire. This will be our second year at the event, we had such a ball last year we had to do it all over again.
Check out the Foodies website for all the details and how to get tickets:
Tatton Park Christmas – Foodies Festival
Take home recipes and top tips from MasterChef winners such as Kenny Tutt and finalist David Crichton, Great British Menu Winners such as Adam Reid and top Cheshire chefs such as Gary Usher at The Sticky Walnut, Mark Fletcher at The Mere Golf & Spa and The Wholefood Warrior Eva Humphries who will all be cooking up their festive favourites in the Chefs' Theatre.
Watch Great British Bake Off stars and top patisserie chefs who will be baking up show-stopping cakes and treats in the Cakes and Desserts Theatre along with Charlotte White 'The Burlesque Baker'.
Take part in our Festive Foodies Workshop where you can learn to create Dried Orange Garlands with Fragrant Botanicals, learn how to make Edible Gifts for Christmas, take part in Champagne Tastings, Christmas Canape Workshops, Create The Perfect Cheeseboard for Christmas and learn how to create the ultimate Christmas Cocktails.
Learn all the skills to become the ultimate host this Christmas at the 12 Top Tip festive masterclasses, get merry with Craft Beer, Wine & Champagne masterclasses in the Drinks Theatre, discover your new favourite tipple at Gin Alley and browse for Christmas gifts in the Artisan Producers Market. Bring the kids along to the Elf's Cookery School, taste flavours of the world at Street Food Avenue, indulge in award-winning treats at Pudding Hall or enjoy Christmas carols and music from renowned local choirs. With a VIP area, a Vintage Tea Room and a Champagne Ski Bar, Foodies Festival is the only place to kick off the festive season.
Discount Tickets Available
As a very special treat for all you lovely folk, we can offer you an exclusive 30% discount on tickets to the festival, just use code: Foodies30
Enter the code to get your discount.
Amazing Christmas Offers and Gifts
We'll have loads of fab offers throughout the festival and lots of great Christmas Gifts for you to kick off your Christmas shopping. We'll also have our range of Letterbox Wines on offer which are the perfect gift for any occasion.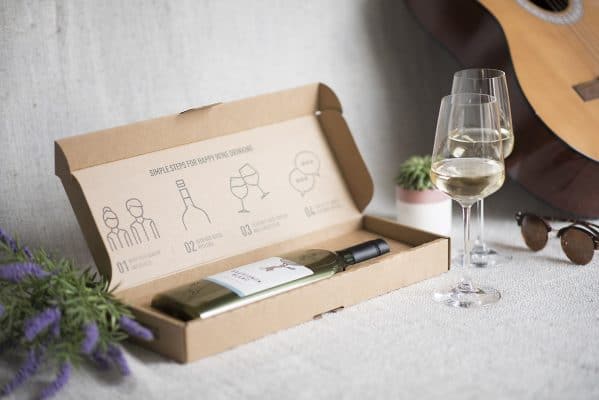 We had a ball at Foodies Christmas last year and we would love to see you there; if you love great food and drinks, good music and entertainment and you're ready to shake the dust off your Christmas Spirit you'll love it too!
Ho! Ho! Ho! ….too soon?!
Written and glitter sprinkled by Dean Spencer – Director – Inspiring Wines
If you like this post then please share it with your friends – we're a small business and it really helps us get the word out. Thank you…